Fantastic snow arts that look like ice monsters are made of trees and snow. They are called Juhyo -a natural phenomenon which occurs at a certain place and certain condition.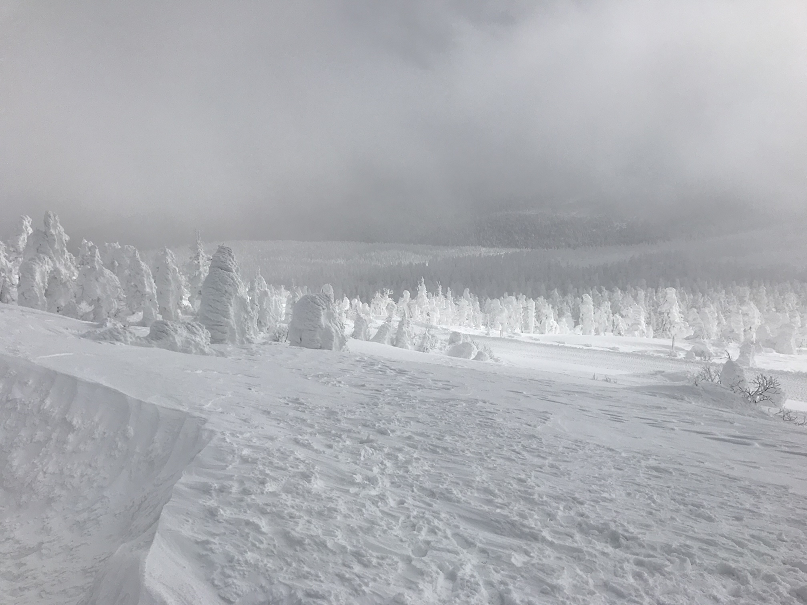 You can see huge monsters! 3-10 m height.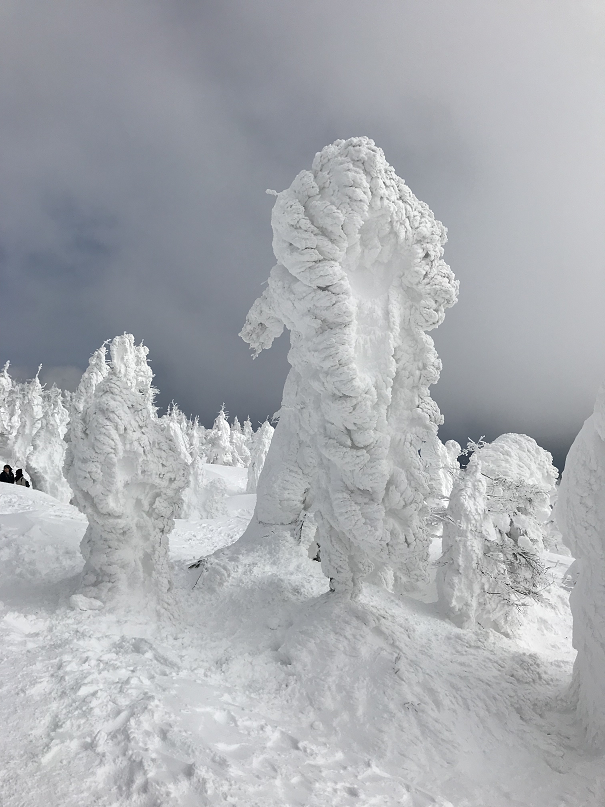 They cover over the moutain!
You can see it in Miyagi Zao by snow car or ski lift.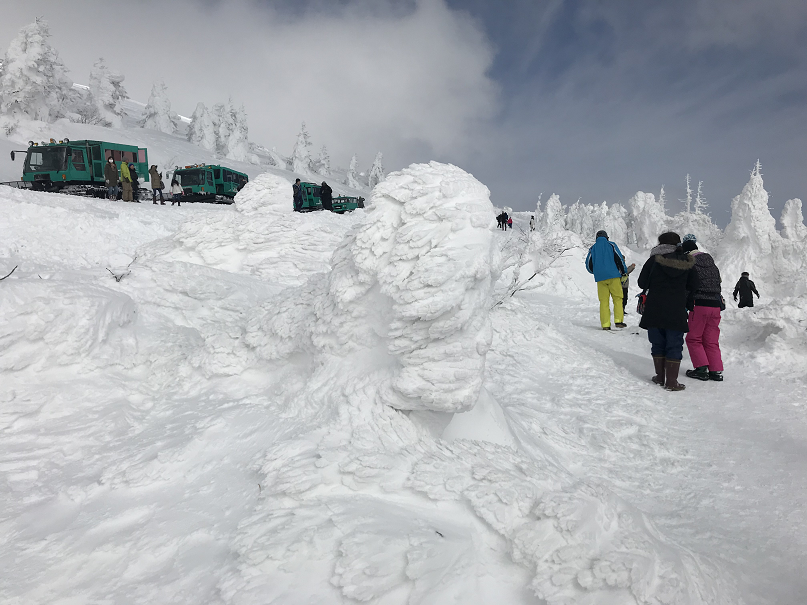 How does it be made?
Mist of supercooled water crash onto the trees and freeze, and then when it snows on top of them the ice and snow stick together. By repeating this process, Juhyo is made. Juhyo has its typical shape, which is called "shrimp's tail", as it made by mist and wind.
How to go to see Juhyo?
The most famous place that you can see Juhyo is Zao moutain. It locates between Miyagi and Yamagata prefecture. Best season is during January and February. You can use the shuttle bus from Sendai station directly to Zao.
Whether you can see Juhyo depends on climate. 1 day before you go to Juhyo is preferably snowstorm so that Juhyo grows bigger. The day you go to Juhyo should be sunny or cloudy, or you can't go to Juhyo for your safety.